Expert Yard Waste Junk Removal Services in West Palm Beach, Florida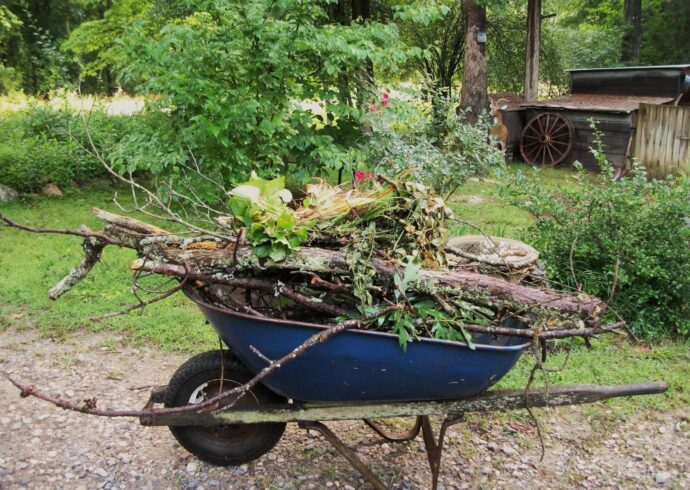 You are likely to be distracted or forget about your yard if you have work to do, a lot of tasks to take care of, or just don't know what to do with this part of your property. The list of spaces that you have to clean up in your property is endless as well, so it is normal to forget about your yard for a bit—or a long time. To make your yard more valuable, you need to get rid of all junk and trash. Or maybe you can put items that you use. West Palm Beach Junk and Trash Removal Group can help with your yard waste junk removal to make this possible.
We will be there to help you through the whole process and ensure that everything gets to the right places since we don't rely on landfills and, instead, keep our removal methods eco-friendly.
We are available to assist you immediately if you request our assistance. Our team will allow you to focus on the things you need and let our team do the rest so that your yard is ready in no time.
You can host outdoor events with a cleared yard and with all the waste removed and parties on your back porch after you have taken care of the junk that just kept cluttering the place. Our team will help you with this. If your property can be used for more than storage, you can make the most of it, and your yard will be more than perfect.
Yard waste can lead to yard problems. It can make your yard look messy and untidy. Also, it can make everything smell bad. If you feel like this is exactly what is happening, allow us to be there for you to remove everything and provide a full cleaning if you let us and request it.
It is crucial to choose the right company after you decide to outsource your yard trash removal or outdoor junk transportation. We can help you make sure everything goes smoothly so that you don't have to repeat the whole process.
We are happy to assist you and focus on everything since our team at West Palm Beach Junk and Trash Removal Group is there to provide full support.
Yard Waste Will No Longer Be a Problem
Yard waste can be very large, depending on the amount. We want to make sure you have the right support, so you don't end up with mountains and piles of garbage.
We can also collect junk from shed removal or demolition. We can help you with any non-hazardous junk removal and focus on other waste on your property.
The demolition of a garden/storage structure will produce large quantities of bulky and heavy debris, including lumber, sheetrock, and plasterboard, as well as door frames and other discarded materials. This can also be handled by us.
We can take care of any yard's junk or waste, no matter how big or small. We can remove yard waste as well as haul away and dispose of other junk.
Get in touch with us today to arrange for your yard to be cleaned by our crew. We can also help you if you send an email or give us a call to get all your project scheduled.
Here is a list of our services you can get at West Palm Beach Junk and Trash Removal Group:
---
West Palm Beach Junk and Trash Removal Group is the top company in West Palm Beach that offers the best residential and commercial junk removal services. Here's our additional services:
---