Expert Junk Removal & Junk Hauling in West Palm Beach, Florida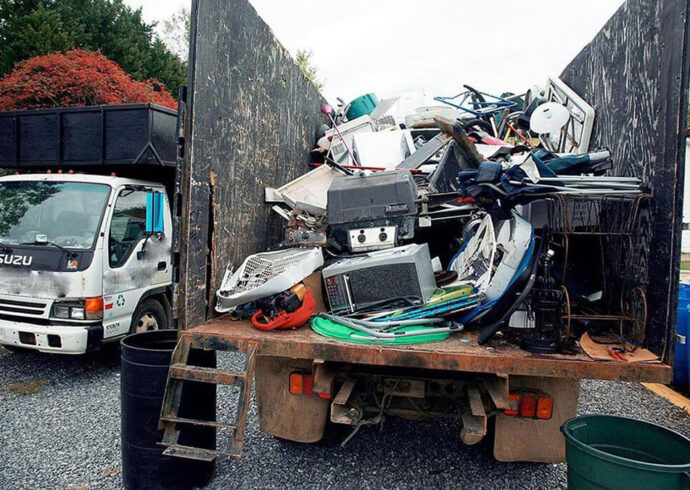 Whether you need garbage disposal or a trash collection company, you can count on West Palm Beach Junk and Trash Removal Group for whatever junk hauling and garbage disposal requests you have.
We're a company that has been providing optimum and intense waste management and waste disposal services to clients in and around West Palm Beach. We serve both the commercial and the residential market and we can't be more than proud of our achievements.
Why We're Different
---
What's distinct about our services is the fact that we always put our clients first. Whatever their needs are and whatever they ask for as regards waste disposal and waste management, they can always count on us.
Unlike other companies, we employ professional and highly-reliable junk hauling experts and collectors to provide a safe and efficient way of collecting and disposing of your junk.
What We Collect
---
We collect a wide variety of junk and trash, from your regular household and office tools and supplies to equipment and appliances. Don't worry, if your garbage collectors don't collect and dispose of electronic wastes – we do!
Here are some of the things we collect:
Mattresses, Blankets, and Bed Sheets

Old and Unused Furniture

Kitchenware, Appliances, and Supplies

Bathroom Appliances

Electronic Wastes (Computers, Printers, Photocopiers, Fax Machines, etc.)

Carpets, Rugs, and Floorings

Wallpapers and Drywall
With our professional and trusty handymen, you can expect to have a better and junk-free life. You won't ask for anything else when you try our services – the only regret you'll have is that you didn't find out about us sooner!
Be one of West Palm Beach Junk and Trash Removal Group' clients and achieve better, cleaner, healthier, more livable spaces. If you're worried about the rates, don't fret! Our services are definitely affordable and you won't have to worry about the quality of our performance.
Call us now and get a free estimate of whatever waste management and waste disposal services you need!
Here is a list of our services you can get at West Palm Beach Junk and Trash Removal Group:
---
West Palm Beach Junk and Trash Removal Group is the top company in West Palm Beach that offers the best residential and commercial junk removal services. Here's our additional services:
---