Expert Property Clean Outs & Services in West Palm Beach, Florida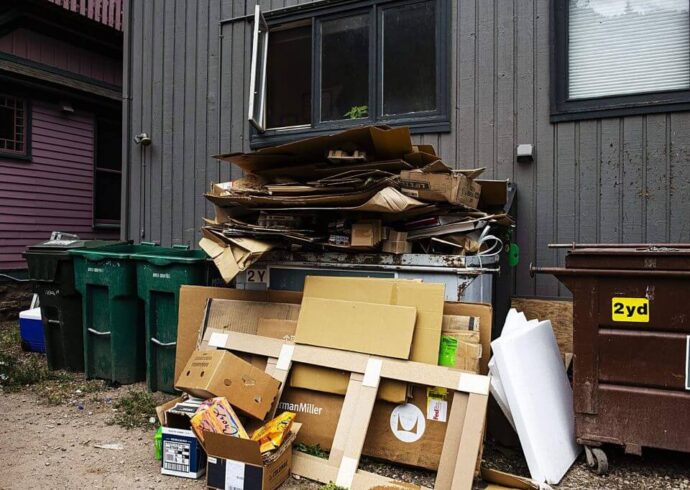 If you think property clean out is all about the dust and some waste in your property, you need to know this isn't the same as just cleaning. Instead, it is about disposing of junk, waste, debris, and any other items that you don't want to keep or are damaged, old, and useless in all this. It is common to require professionals to help you with property clean outs for this very reason since you need to do the following: remove all the junk, organize the items and sort what you will keep while you leave the entire space or property shining and clean. West Palm Beach Junk and Trash Removal Group will help you clean up all of your commercial or residential property quickly and efficiently.
Our team is highly skilled in providing high-quality property clean out services throughout the city and surrounding areas. We will arrive at your home and sort and organize everything or just work with you in different properties and areas based on how you need us to help you.
We'll then take away any dirt or junk you don't need and sort out the rest, and we will make sure to follow your request and what you need us to remove.
This information might help you clarify your questions and determine if this service is right for you since we understand that property clean outs might not be the right option for some people based on the amount of junk they need or want to remove:
We complete the property clean out by removing all kitchenware and furniture from your home or property; we also take any waste and trash in the process.

The point is to ensure that this will make it clutter-free and clean. We will dispose of all junk and take it to recycle or disposal centers. You can donate them if they're in good condition. The goal is to get rid of all junk in the end and leave the entire place clean.

No matter if the property is being used for a move or to sell, we can clean it and make sure it is in optimal condition.
Although many people are familiar with the services and focus on how they can have everything cleared, some misconceptions around it are common, and at West Palm Beach Junk and Trash Removal Group, we know they can be confusing when it comes to property clean outs. 
Because each service has its own goals and missions, it is important to focus on the clean outs that we offer.
A house or relative's estate cleaning involves the removal of all assets from the home in order to sell, liquidate, or divide them among their beneficiaries.
We can clean out any property, whether it's your home, apartment, business, or other. We just want your property to be clutter-free and clean, no matter what the reason.
What Properties Can We Clean Out?
We can take out junk from your commercial or residential properties. This service is available for both individuals and businesses as well.
We ensure that all junk is properly recycled or transported to the appropriate transition centers. We assume all responsibility and make sure that proper disposal takes place.
Our services will help you prepare your property to lease. We are able to quickly clean any property. Contact us today for our support.
We are a top company that offers all the estimates for free and with zero obligations.
Here is a list of our services you can get at West Palm Beach Junk and Trash Removal Group:
---
West Palm Beach Junk and Trash Removal Group is the top company in West Palm Beach that offers the best residential and commercial junk removal services. Here's our additional services:
---