Expert Home Clean Outs & Services in West Palm Beach, Florida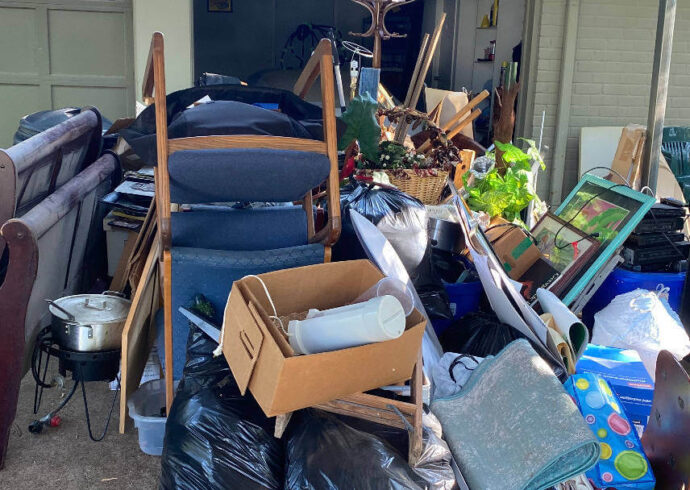 Regardless of how small or large your house is, it can be difficult to keep a space clean and clutter-free when you are moving or if you have to take over the responsibility of previous owners, or maybe you haven't taken care of your property as much as you would like to. You might be the former owner and need to get rid of all junk and items in order to clean out the house. There are many situations in which home clean outs are needed and all that matters is how you need to get qualified professionals as they are needed to complete this task if that is the case. 
West Palm Beach Junk and Trash Removal Group can help you through the process and ensure everything is removed and placed in the right facilities and centers. Not only are you satisfied with your needs, but it's also about making sure that the property is clean and that you can make full use of it or finally move on from it.
Our house cleaning services can be used to clean one room or the whole house. We have the staff and equipment to do the job and focus on what you actually request from us instead of pushing you for a full service.
Our prices and projects are tailored to your requirements and the experience you want. After we have provided you with an estimate, our focus will be on how we can assist you.
We will make sure that everything is taken care of, and we focus on recycling or disposing of the items as efficiently and effectively as possible.
Our commitment to excellent customer service, reliable performance, and environmentally-friendly practices make us the best-rated junk removal company, along with the clean outs we perform, and we're the ones you want to have when dealing with house clean outs since it ensures you won't have to repeat the process.
When contacting us, we will give you a fair price, and we will honor it whether you hire us immediately or after considering the service. Our licensed and insured team will arrive dressed in uniform with large trucks capable of hauling bulky items and large quantities of garbage and with all the disposition of helping you organize and sort out the junk and items you have.
Our Team Is Here for Any Request
We can offer a free estimate if you only need to clean a single room or part of your entire house cleaned out. This is cheaper than hiring the entire service, and we will take care of all your junk needs, no matter what.
When we arrive, point the way to us. Our team of friendly professionals will remove all rubbish so you can focus on the task at hand, and we will focus on what you actually need us to take out with us.
We are proud to offer high-quality customer services to those going through difficult times or simply because they want to clean out their home and get rid of all the junk. Any unwanted items that have been left on estate properties can be taken care of by us.
Contact us at West Palm Beach Junk and Trash Removal Group for a free estimate. We will also handle the complete clean out. A customized estimate will determine how each part of a home clean out should be done.
Here is a list of our services you can get at West Palm Beach Junk and Trash Removal Group:
---
West Palm Beach Junk and Trash Removal Group is the top company in West Palm Beach that offers the best residential and commercial junk removal services. Here's our additional services:
---