Expert Household Trash Junk Removal Services in West Palm Beach, Florida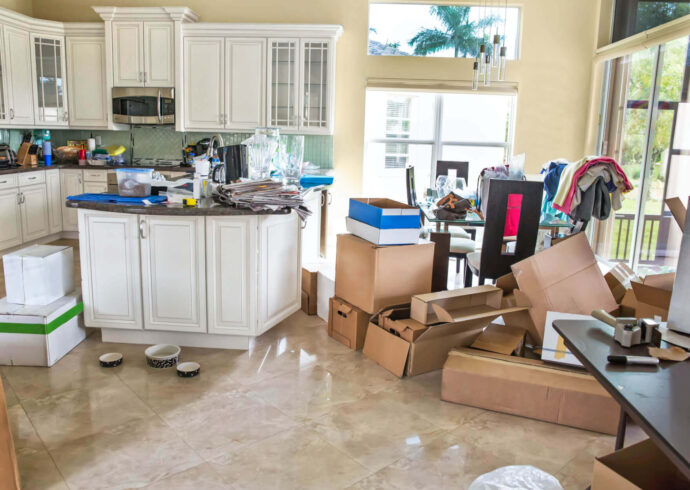 Do you have trouble disposing of your trash because municipal services don't pick up everything, or maybe you have certain needs around your household trash? West Palm Beach Junk and Trash Removal Group will help you get rid of all your junk and garbage and ensure your trash isn't a problem and nuisance any longer. We can deliver a dumpster directly to your home and then take it away. We also offer a full service for household trash junk removal service in which we will be there to collect everything, put it in a single place, and load the truck with the trash.
Our team can take care of all your trash and haul it away. It's up to you, and it will be based on your specific needs and what you can afford, your need for the trash, and how many houses are included in this service.
Our residential services will save you time and money and ensure that your items reach the best transition centers or recycling facilities. This will allow you to focus on the things that can be moved and disposed of properly and less on how companies dispose of all your garbage, considering that most of them rely on landfills only.
It can be hard to dispose of large amounts of junk or to take care of the trash that municipal services do not pick up as often. This is especially true for large items or if the weekly garbage collection is not enough to take care of all the trash on your property and in other households.
Many local municipalities do not accept household waste due to how they need to include more waste from a single house or neighborhood. 
However, once you hire our services, we will take care of all your garbage. We can take care of trash from all kinds of homes and dispose of these items:
Appliances.

Furniture.

Electronics.

Yard Waste.

Clothing.

We can continue with the list as we're not limited to only the regular trash and waste but rather everything that is non-hazardous.
Household Waste Can Stop Being a Problem
We can also rent a dumpster to you if you don't need us to do the removal or if you have a lot to haul around instead of offering a full service. Regardless of what you prefer or request, we will be there for you.
If you tell us at West Palm Beach Junk and Trash Removal Group exactly what you need and when you need it, you can find the perfect solution for your household garbage. 
We will deliver a dumpster to you as soon as possible if you tell us that you require one. We are happy to remove all your trash for you if you prefer. We'll give you an estimate and ensure that your trash is properly disposed of.
Contact us today to discuss all your requirements. We can help you select the right size container for your project and show you where it should be placed at home.
You can choose to have your truck removed. We are also available to help with loading, lifting, and removal. We will be available to answer any questions and ensure that you have no difficulties during the entire process.
We are dedicated to the proper disposal and recycling of household trash, and you can rest assured we will support you at every step.
Here is a list of our services you can get at West Palm Beach Junk and Trash Removal Group:
---
West Palm Beach Junk and Trash Removal Group is the top company in West Palm Beach that offers the best residential and commercial junk removal services. Here's our additional services:
---