Expert Hoarders Junk Removal Services in West Palm Beach, Florida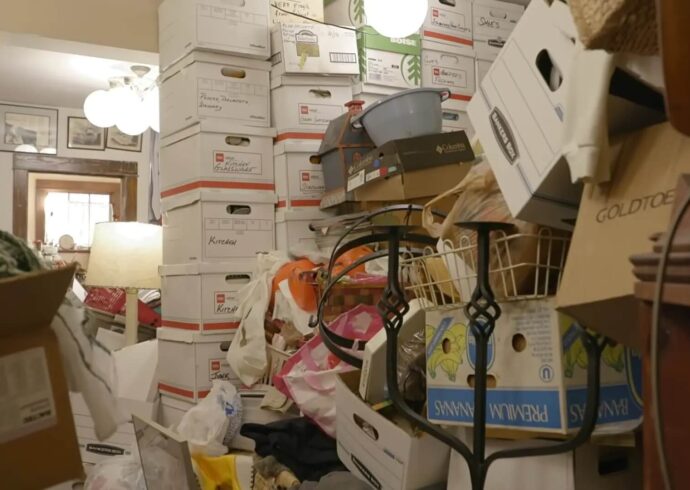 It can be difficult to think about junk removal if you're a hoarder since you don't see your items and what you have collected and accumulated over the years as junk. We understand that you view many of your items as belongings instead. You also see how you can make use of some of them, even though they have been there for years since everything ends up having another use in most cases. Sometimes hoarding can be invisible to the person doing it as well, so what do you think is your case? This could be a sign you or your loved one need to seek out help. Our West Palm Beach Junk and Trash Removal Group can help you eliminate what you can really consider junk with our hoarders junk removal service.
We all know Americans tend to purchase more and more products over time. However, this isn't the main reason behind hoarding and how more people need to handle this with time. 
It's more about the quality of the items and how efficiently they can get them to work. This can lead to hoarding, while others just keep accumulating more items based on the specific type of items they obtain or how they have some special meaning.
Not all items need to be essential. Clear away all clutter and make space. Be open about your needs and what you need or not what you have cluttered over the years.
It doesn't mean you have to toss everything because it is junk. Just be open about what you want. It is important to do lots of sorting and unpacking before throwing away junk or determining what is waste in the first place. 
It is often difficult to know what items should be kept and which should be thrown out.
It is important to determine what items should be thrown out and what can be donated or left to the junk removal guys.
This is not something that everyone can do, no matter how emotionally and mentally healthy they are. You will need our team's help to support you through the process and ensure everything is removed as per your request.
How to Deal with Hoarders Junk Removal.
West Palm Beach Junk and Trash Removal Group provides a safe and cost-effective way for hoarders to get rid of their junk and keep the things they really value.
We offer junk removal services that are both efficient and friendly for the environment. We donate or recycle 78% of the junk we collect. All junk, including clothes and appliances, will go out of your home.
We are honored to work with homeowners and others in junk removal. You can rest assured that everything will be done right.
We can help you get rid of junk and clean up everything.
We can support your project in minutes. Contact us now! You can be sure that your items will be professionally removed by our highly-trained and insured crews.
All estimates are free and personalized based on how much junk or other items we will remove during our junk-removal service for hoarders.
Rest assured, the estimate that we provide before any project or service starts is completely free and without obligations, and you will have our full support and assistance when sorting out your items and determining what you will remove in this project.
Here is a list of our services you can get at West Palm Beach Junk and Trash Removal Group:
---
West Palm Beach Junk and Trash Removal Group is the top company in West Palm Beach that offers the best residential and commercial junk removal services. Here's our additional services:
---