Expert Shed Removal & Junk Services in West Palm Beach, Florida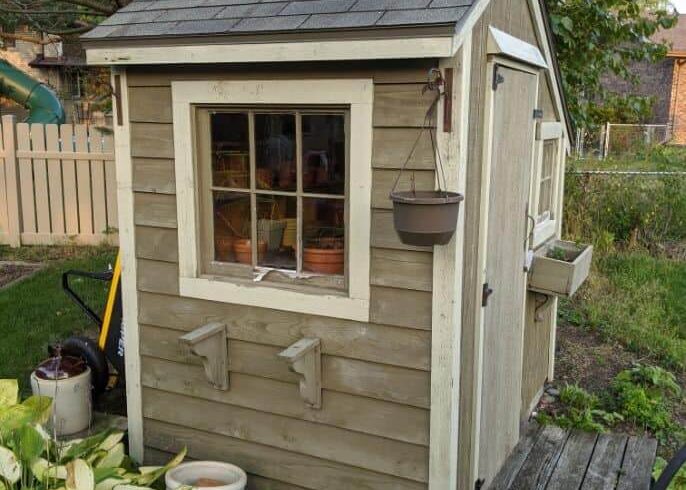 While sheds are quite popular in Florida due to how you can save your items and get some stuff done inside them based on the projects and ideas you have, they can also become messy or cluttered. If this happens, you will need to remove the shed to make room for a new one or to just get rid of the eyesore and ensure the shed removal is done properly, so you don't have to deal with the aftermath of items removed or all the waste in your space. 
Even if the shed is small, if you have only a few lawnmowers and garden tools, it can quickly become cluttered and take a lot of work to remove. West Palm Beach Junk and Trash Removal Group is here to help with your shed removals, junk removal, and trash hauling needs. We offer a variety of services and assistance around this removal alone that will help you with every part of the process.
We can clear out your entire shed so that you have more space in the area where it is installed.

We can help you get rid of the shed because all the junk it has left behind is around your property or floors.

Depending on your goals and how many sheds you need to be removed, we can offer both: junk removal and shed removal of the structure alone.
We'll take away all junk and load it in our trucks. We can also take apart your shed and haul it away.
We want to remind you that you will need a permit to demolish a shed in most states due to work involved. This is also required for any type of alteration to a building. This is particularly true for large urban areas. There are exceptions to the requirement to obtain a permit to demolish sheds. In most cases, we will apply for the permit. 
Our clients are told this by us: Let us be there and handle the removal since we also help you with the permit and save you lots of time in the process.
We Care for Any Size of Shed
There are many different sizes and shapes available for sheds. The more complicated they are to remove, the higher the final cost or price. No matter the size of your shed, our team can handle it whatsoever, but the price will depend on how you do it.
So that you are fully informed about the cost of your purchase, our members will provide estimates on-site. There are no obligations when you receive a quote.
In most cases, the type of foundation used will affect the cost of shed removal. A shed that has cement anchor points will be more expensive to remove than one that is directly on the ground. The same applies when electricity is involved and some extra features out of the usual sheds.
We can help you with all aspects of the process if you have any questions. It all depends on what shed you have, how it was built, and with what materials.
Our team is dedicated to recycling materials and items, so you can rest assured that everything will be taken care of properly, besides helping you with the whole removal and how it should be done.
Here is a list of our services you can get at West Palm Beach Junk and Trash Removal Group:
---
West Palm Beach Junk and Trash Removal Group is the top company in West Palm Beach that offers the best residential and commercial junk removal services. Here's our additional services:
---