Expert Electronic Waste Junk Removal in West Palm Beach, Florida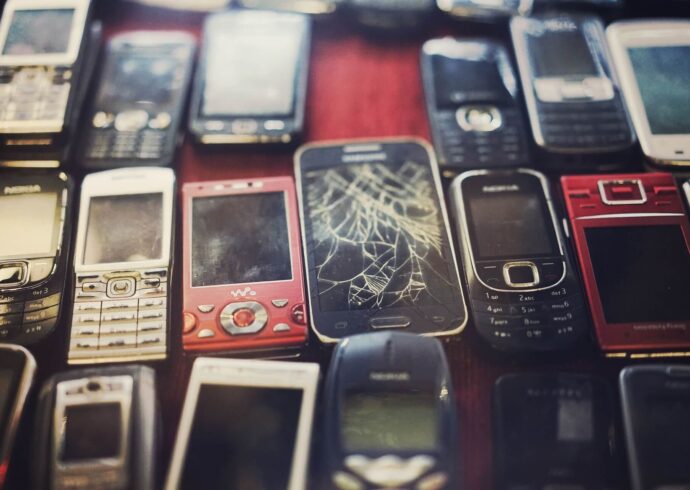 If you think that electronic waste isn't something homeowners or just regular people need to deal with, you're quite mistaken, considering how everyone just uses and consumes electronics every day, which will eventually turn old or be damaged, leading to their disposal or how they need to be replaced. We tell you it is crucial to be aware of how much you will need to remove for your electronic waste junk removal service. Whether you are a company, business, or simple residential owner, take an inventory of how much waste you have so we can quote you properly.
West Palm Beach Junk and Trash Removal Group provides a reliable, efficient, and environmentally-friendly electronic waste removal service. You don't have to worry about your old items being disposed of. We will deliver your electronics to the right place.
In many cases, we will give your electronics to charity if they are in good condition and always focus on recycling the rest, while some may be taken to transition centers, but never to landfills or anything of the sort.
We can take out almost all electronic waste. This includes printers, computers, washing machines, kitchens, and just anything that falls into the category and isn't hazardous.
We can remove large amounts of junk from your home and ensure that you don't have to deal with it again. This is also true for commercial properties and offices that need our help with a lot of waste around this category.
If you are up for the job of disposing of all your electronic waste, call our team or book online. We are a professional and insured electronic waste removal company that will gladly assist you.
We will either arrive at your home or office 15 to 20 mins before or let you know we're close so you can expect our team. We will give you a free estimate based on how much junk you have, how we will dispose of it, or all the space the electronics will take from our truck.
We will simply remove your junk and haul it away with our junk removal trucks. We don't charge any hidden fees and will recycle or donate all junk we can, so there's no need to worry about where everything's going.
How We Take Care of Your Electronic Waste
It is important to clearly identify the type of device that you are trying to get rid of and how you would like us to handle them. Then, we will sort them and decide if they are recyclable, donation-worthy, or not.
We always encourage recycling, and if it cannot be recycled, we will move the items and waste to transition centers for proper disposal.
Old printers and other equipment may be difficult to donate or give away. If they are in good shape, even older printers and computers can still be used. Some may not be recyclable, and we will determine all this during the service.
There are many places you can dispose of unwanted electronic devices. It all depends on the type of device and how you intend to dispose of it.
Get a free estimate from us and let our team help you with your property needs since West Palm Beach Junk and Trash Removal Group cares about you and everything you need for disposal.
Here is a list of our services you can get at West Palm Beach Junk and Trash Removal Group:
---
West Palm Beach Junk and Trash Removal Group is the top company in West Palm Beach that offers the best residential and commercial junk removal services. Here's our additional services:
---