Expert Apartment Clean Outs in West Palm Beach, Florida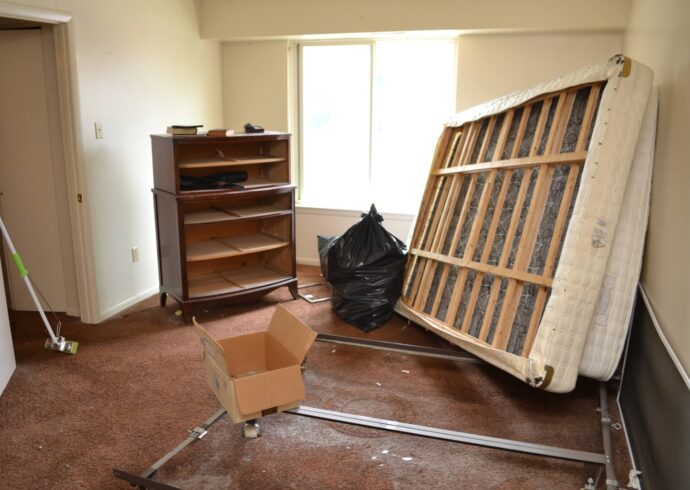 You have many things to do when you are moving out of an apartment or selling it, or maybe you just have cluttered it with a lot of junk and items you don't want and need anymore, and an apartment clean out sounds more than perfect for dealing with this. If you are the tenant, landlords will usually charge you a deposit if you don't clean the space, meaning you really need to focus on delivering it. You can find many different situations that could require this service, and professionals may be needed if it is more items and junk than you can deal with.
The same goes for both the buyer and seller in some cases, and how you need to have the entire apartment all decluttered. Our West Palm Beach Junk and Trash Removal Group team is available to assist you if you have any questions about apartment cleaning, and we will make sure everything is done within your budget in a specific timeframe and ensure all the waste and junk you actually tell us to remove are disposed of properly.
Before you leave the apartment, we will make sure that you have taken all your personal items out. The entire sale is complete thanks to the service, or you can have the entire space decluttered for yourself from now on. 
You might find valuable items that you have forgotten while you clean out your apartment. You might find valuable items that have been taken by the landlord or other tenants. We want to ensure you don't have to go through this again.
You're under pressure and must meet a deadline. We can help you and ensure that, in the process, the planet is protected as we don't move ANY of the items to landfills or similar places where junk is just about to pollute everything.
The entire service is available to you. Apartment clean outs includes the complete removal and disposal of personal items as well as other elements like appliances and furniture. It's about getting everything together and then either recycling, donating, or moving them to a new location.
If you want to make it easier to understand, this involves taking out all of your personal belongings.
We offer two types of apartment cleaning services:
Many people who are moving out of an apartment resort to our services in order to dispose of unwanted items and arrange or sort the rest.

Apartment junk pickups are an entirely different experience. We handle all the heavy lifting and make sure to move all the items while helping with the final cleaning.
How to Handle Apartment Clean Outs in West Palm Beach
It can be difficult and tedious to clean up an apartment rental. If you are unable to return your deposit, it is essential that you do so. If your previous tenants didn't care about the service, you must return it if you are the landlord. We are available to help you regardless of your status or gender.
West Palm Beach Junk and Trash Removal Group will manage the entire process. We'll be there to help you through every step.
We offer a free estimate and can take on any job or clean out that is annoying and frustrating in many ways and ensure you're all covered and relieved from the process.
Here is a list of our services you can get at West Palm Beach Junk and Trash Removal Group:
---
West Palm Beach Junk and Trash Removal Group is the top company in West Palm Beach that offers the best residential and commercial junk removal services. Here's our additional services:
---